It's time for another reunion. Earlier this summer, WWE held the Raw Reunion, which featured a host of stars appearing on the show for the first time in a good many years. WWE has put on several of these shows over the years with a large number of returns and major moments. While it has been a rather short time since the Raw Reunion, it is already time to start planning for the next one.
WWE has issued a press release announcing the 20th Anniversary Special for SmackDown Live, which will take place on the October 4 edition of the show from the Staples Center in Los Angeles, California. The show will feature appearances from Kurt Angle, Lita, Mick Foley, Booker T., Hulk Hogan, Trish Stratus, Goldberg, Jerry Lawler, Mark Henry, Ric Flair, Sting and more. This episode will also be the first edition to take place on FOX.
There's a lot of history here. Check out the opening from SmackDown 1000: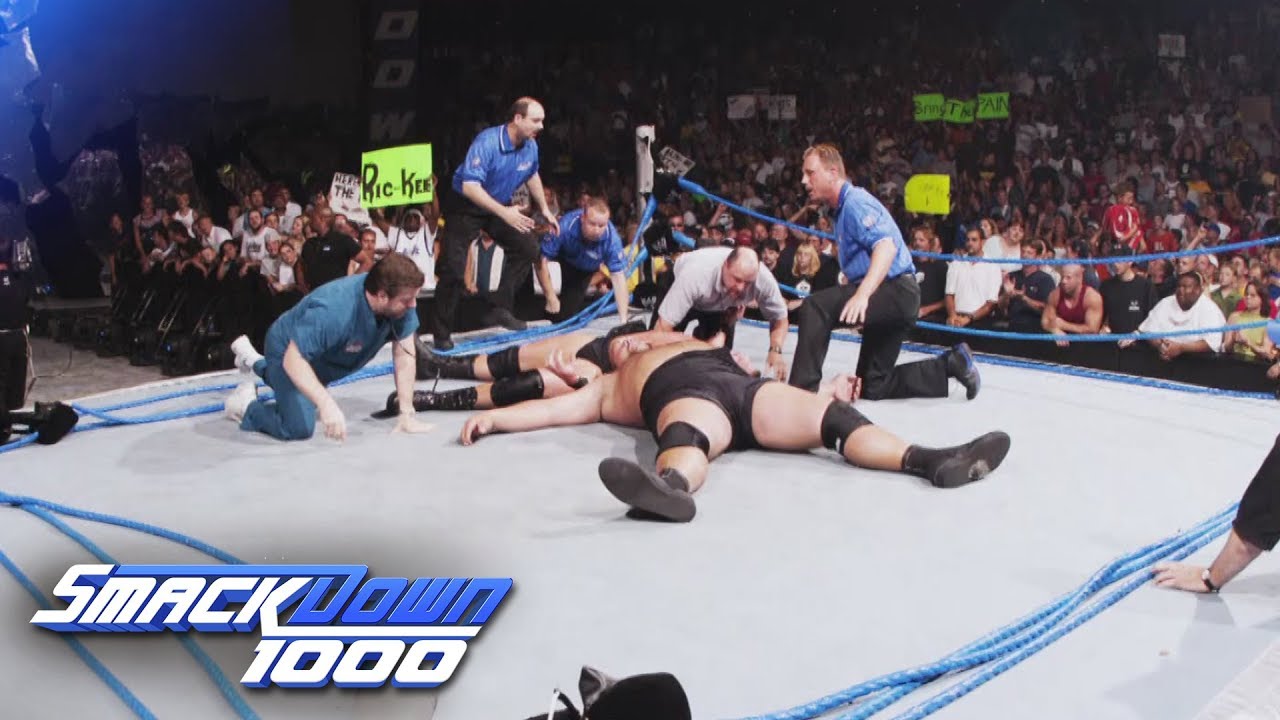 Opinion: This seems awfully soon after Raw Reunion, but at the same time it seems a bit strange to have the show on the first episode of SmackDown Live on FOX. Do you really want to rush everyone out there and have it go downhill from there? I understand the idea of popping a big rating to start, but how is it going to look when things aren't as strong going forward over the next few weeks?
Who do you want to see on the show? How will WWE do on FOX? Let us know in the comments below.
Thomas Hall has been a wrestling fan for over thirty years and has seen over 50,000 wrestling matches. He has also been a wrestling reviewer since 2009 with over 5,000 full shows covered. You can find his work at kbwrestlingreviews.com, or check out his Amazon author page with 28 wrestling books. His latest book is the History Of In Your House.
Get the latest and greatest in professional wrestling news by signing up for our daily email newsletter. Just look below for "GET EXCLUSIVE UPDATES" to sign up. We are proud to offer our popular Wrestling Rumors app and encourage you to download it for an optimized user experience. It is available for Android and also on iOS. Thank you for reading!