You might want to lock that one down. Last week's SmackDown was certainly a bit deal with a host of wrestlers and personalities making big time appearances on a major show. You don't get to see something like that very often, much like seeing Brock Lesnar as scared as he was when Cain Velasquez came to the ring to end the show. However, WWE doesn't have all of the details covered quite yet.
Velasquez was recently interviewed by ESPN MMA, where he talked about his involvement with WWE. During the interview, which was released on Saturday so things may have changed since then, Velasquez mentioned that he is currently not signed to a contract with WWE, though he hopes to sign a deal to work with the company soon. At the moment, Velasquez is rumored to face Lesnar at Crown Jewel on October 31.
Velasquez had a lot to say here. Check out the interview, plus his debut on SmackDown: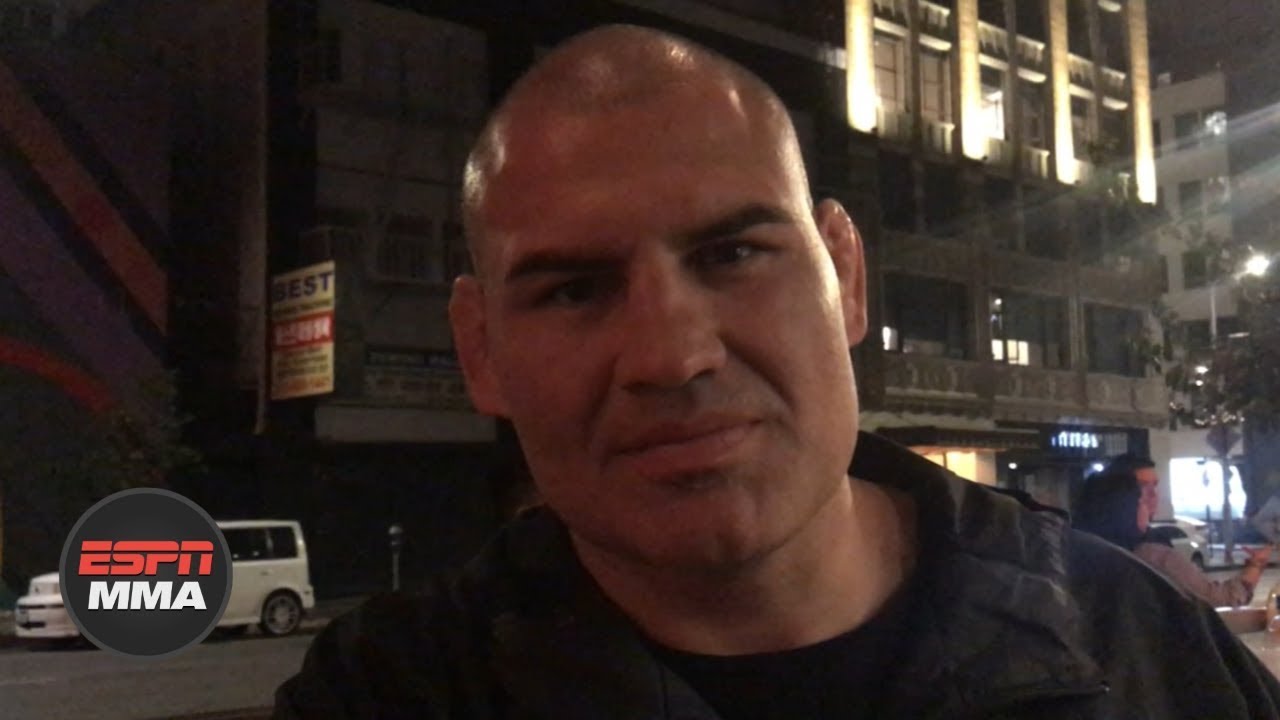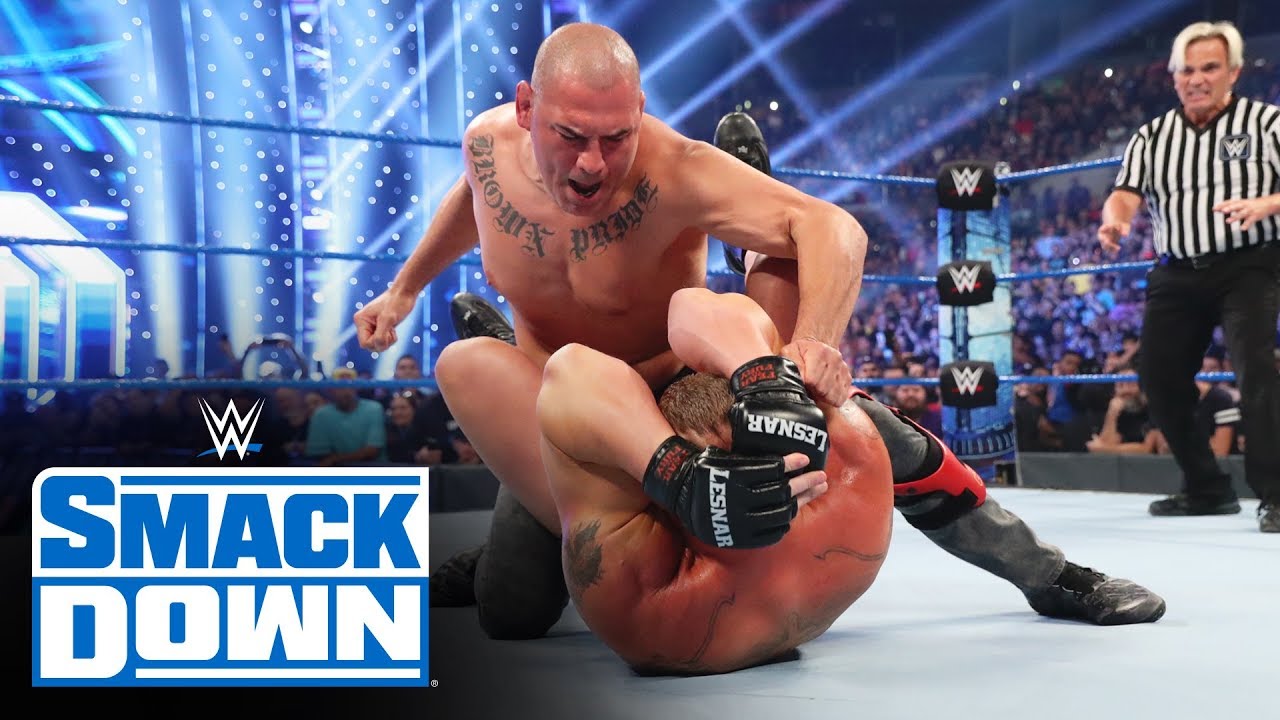 Opinion: This is one of those things where I believe there is no contract on paper but I would be stunned to see WWE agree to something like this without some kind of a deal, hopefully more than a handshake, just in place. I know the show is in less than a month, but I would certainly hope that WWE would not run the risk of having someone steal Velasquez away with a contract before the match.
Do you think Velasquez will face Lesnar at Crown Jewel? How do you see the match going? Let us know in the comments below.
Thomas Hall has been a wrestling fan for over thirty years and has seen over 50,000 wrestling matches. He has also been a wrestling reviewer since 2009 with over 5,000 full shows covered. You can find his work at kbwrestlingreviews.com, or check out his- Amazon author page with 30 wrestling books. His latest book is KB's Complete 2004 Monday Night Raw Reviews.
Get the latest and greatest in professional wrestling news by signing up for our daily email newsletter. Just look below for "GET EXCLUSIVE UPDATES" to sign up. We are proud to offer our popular Wrestling Rumors app and encourage you to download it for an optimized user experience. It is available for Android and also on iOS. Thank you for reading!