Glad to see you're sticking around. One of the more interesting things over the course of the year has been all of the wrestlers trying to get out of WWE. While the company is the ultimate goal for a lot of talent, that doesn't seem to be the case for everyone at the moment. Some people have managed to get out, but some of them are staying, with a few getting big contracts.
According to Pro Wrestling Sheet, Mike and Maria Kanellis have re-signed with WWE to five year contracts. Last month, Maria mentioned that their then current deals expired in three weeks and suggested that they might be leaving. The new deals come at the end of the two year contracts the pair signed when they came to WWE in the first place. Both currently perform on 205 Live.
Mike has an upside. Check out his awesome No DQ match against Akira Tozawa from last month: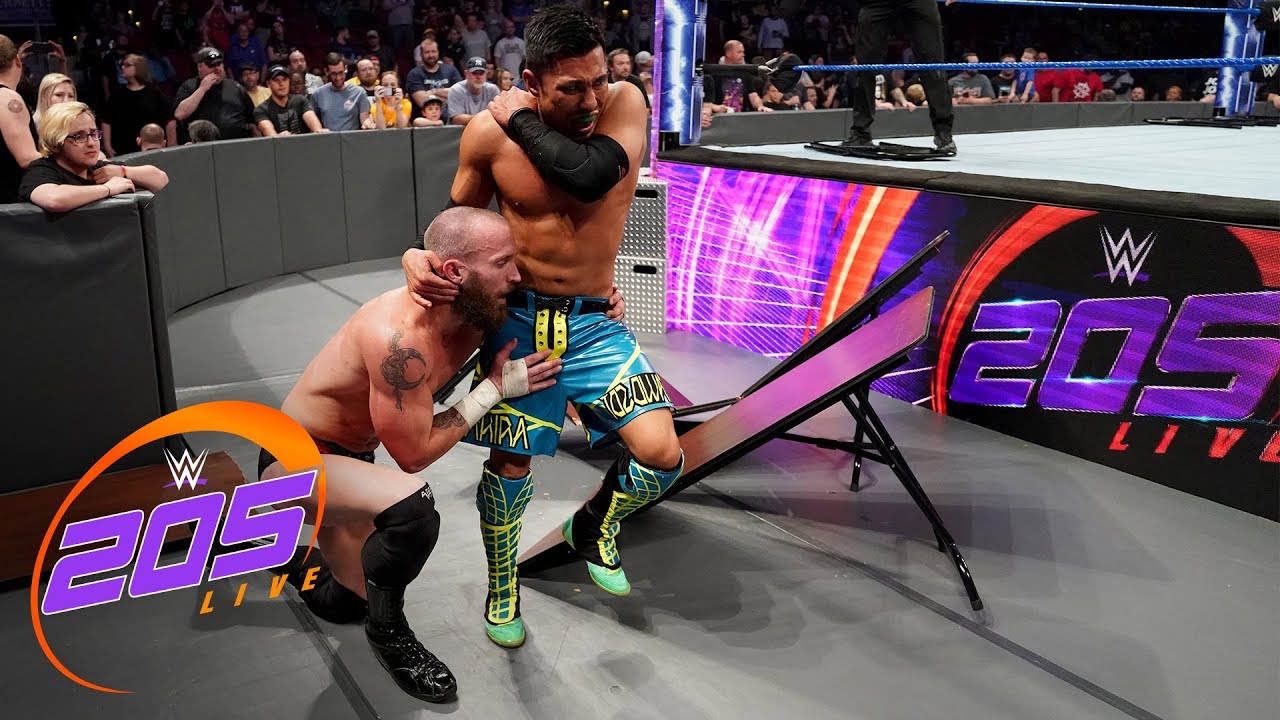 Opinion: I'm assuming this is designed to keep the two of them away from AEW, but at the same time it's not like they're doing anything in WWE. That's part of the problem with WWE: the roster is so big and bloated that a lot of people don't have time to be on television whatsoever. It doesn't seem like WWE is interested in pushing either of them, yet they're going to be around for a long time anyway. Is that really the best idea?
Do you want to see the Kanellises in WWE? How big of an impact could they make in AEW? Let us know in the comments below.
Thomas Hall has been a wrestling fan for over thirty years and has seen over 50,000 wrestling matches. He has also been a wrestling reviewer since 2009 with over 5,000 full shows covered. You can find his work at kbwrestlingreviews.com, or check out his Amazon author page with 28 wrestling books. His latest book is the History Of In Your House.
Get the latest and greatest in professional wrestling news by signing up for our daily email newsletter. Just look below for "GET EXCLUSIVE UPDATES" to sign up. We are proud to offer our popular Wrestling Rumors app and encourage you to download it for an optimized user experience. It is available for Android and also on iOS. Thank you for reading!