I don't think this is going to go over well. In recent months, WWE fans have had a variety of criticisms about what WWE has been doing. While there are a lot of different things to complain about, one of the bigger ones has been Baron Corbin. His time as a main eventer has not been the strongest in the world yet it does not seem to be going away. It turns out, he might be in a major match.
According to Brad Shepard on Twitter, Corbin is rumored to be facing Undertaker at this year's Summerslam on August 11. Corbin is currently scheduled to team with Lacey Evans to face Universal Champion Seth Rollins and Raw Women's Champion Becky Lynch at Extreme Rules. At the same show, Undertaker will be teaming with Roman Reigns to face Shane McMahon and Drew McIntyre. The two have never fought each other in a singles match before.
According to a source in #WWE, the Undertaker is expected to make quite a few appearances this year and work at least 1-2 matches before WrestleMania 36, to prevent any ring rust. One match currently being considered – versus Baron Corbin at Summerslam.

— Brad Shepard (@TheBradShepard) June 28, 2019
Maybe Undertaker should consult his brother. Check out Kane vs. Corbin: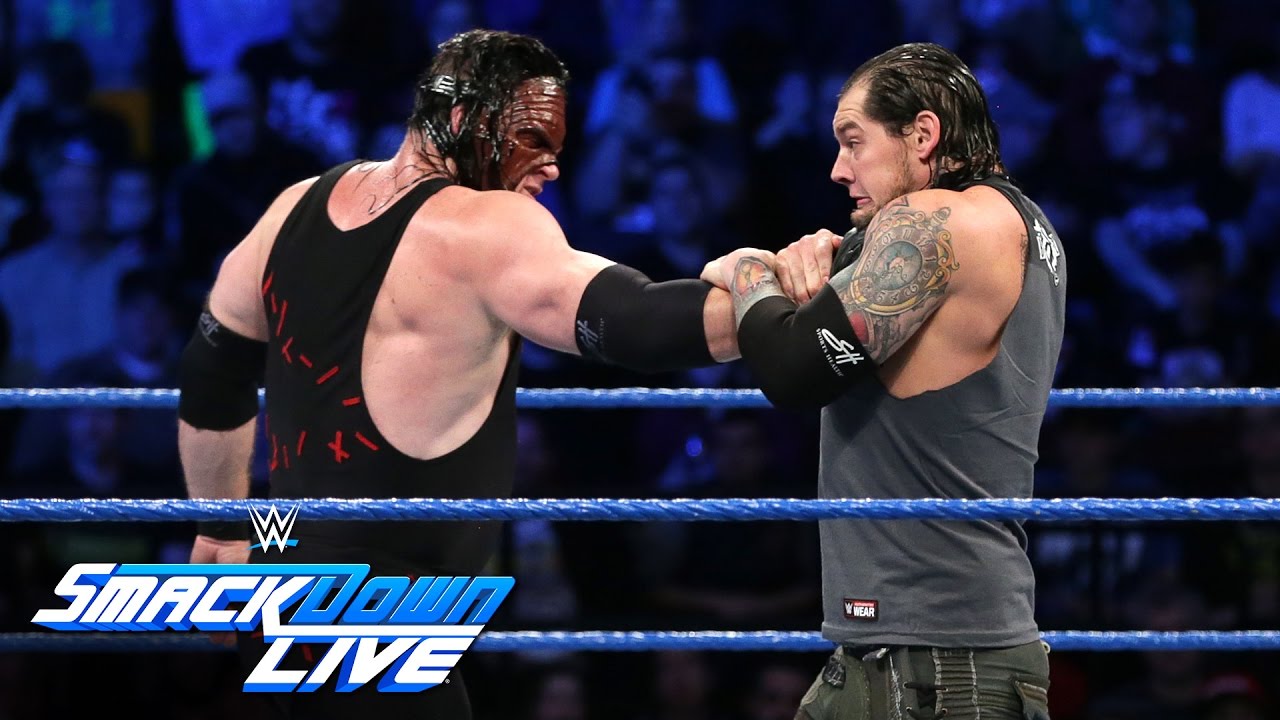 Opinion: I'm not sure how this is going to go, but it would at least suggest that Corbin will not be winning the Universal Title next month. I still don't see the appeal of Corbin yet his push continues month after month. If this match does happen, the fans are not likely to be thrilled with it and WWE seems to see that as a good thing. Undertaker does not have many matches left in him and I do not see the point in having him use one of them on Corbin.
Are you interested in seeing this match? What do you see either of them doing after this? Let us know in the comments below.
Thomas Hall has been a wrestling fan for over thirty years and has seen over 50,000 wrestling matches. He has also been a wrestling reviewer since 2009 with over 5,000 full shows covered. You can find his work at kbwrestlingreviews.com, or check out his Amazon author page with 28 wrestling books. His latest book is the History Of In Your House.
Get the latest and greatest in professional wrestling news by signing up for our daily email newsletter. Just look below for "GET EXCLUSIVE UPDATES" to sign up. We are proud to offer our popular Wrestling Rumors app and encourage you to download it for an optimized user experience. It is available for Android and also on iOS. Thank you for reading!