Well, he did answer. Ever since the announcement of AEW, the one major name on a lot of fans' minds has been CM Punk. While Punk has not wrestled since 2014, fans have talked about the possibility of him returning to the ring for AEW as one of their top stars. Punk has responded so some of the fans' comments on Twitter and that is the case again this time, in a more amusing way.
Earlier this week, Punk was asked on Twitter about whether he would appear at All Out on August 31. The event will be held in Punk's hometown of Chicago and a fan got in on the sarcasm by asking if Punk would disappoint his fans by not showing up. Punk replied with a simple "yes", followed by responding to some more tweets about returning to the ring and his attitude towards wrestling now that he is retired.
— CM Puck? (@CMPunk) June 13, 2019
Wrong. Not resentful at all. Appreciative of everything that's happened on my journey. We are all fleeting things. Enjoy it.

— CM Puck? (@CMPunk) June 13, 2019
No. If you set out for revenge, dig two graves. I've evolved and moved on. Long ago.

— CM Puck? (@CMPunk) June 13, 2019
Punk has certainly been around. Check out another dream confrontation from back in the day: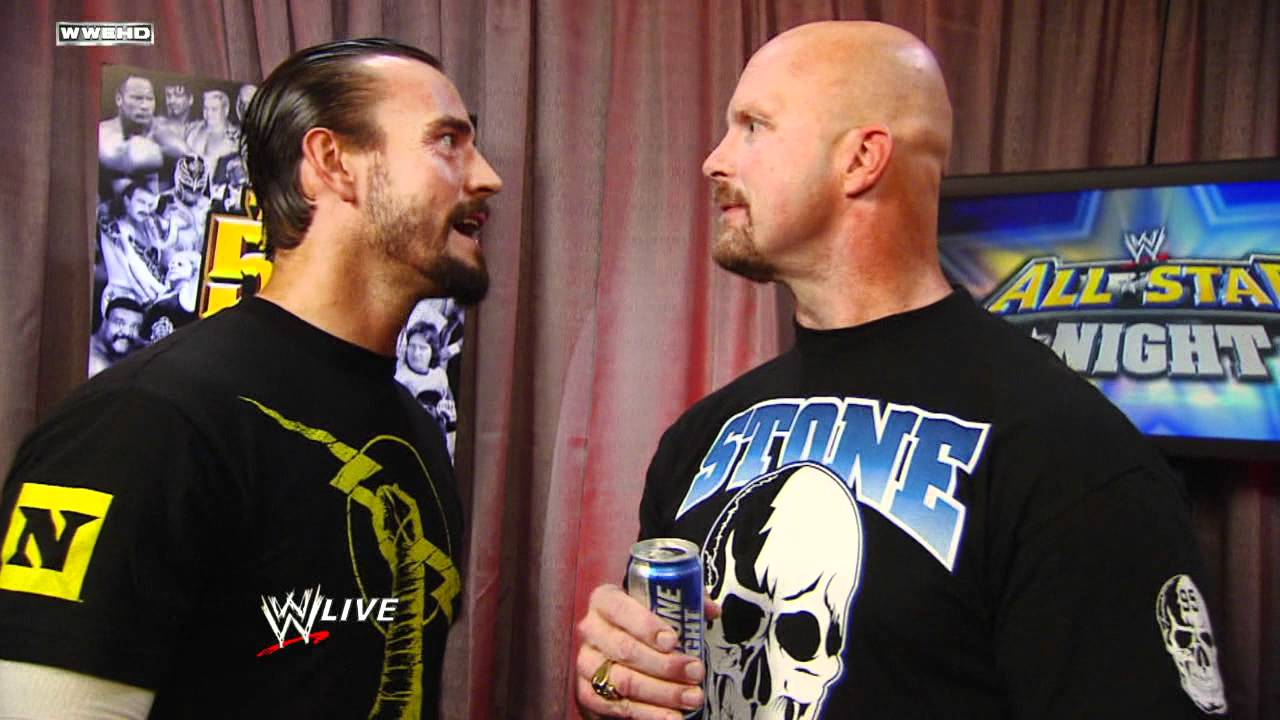 Opinion: I don't think Punk is going to show up in AEW, but it would be quite the get if he did. Punk is one of the great what if's left in wrestling and AEW managing to get him to appear, even if it is just for a single match, would make them look like an even bigger deal. Having him show up is a different story though, and while I can't imagine it happening, it's certainly fun to think about.
Do you think Punk will ever wrestle again? Do you want him to? Let us know in the comments below.
Thomas Hall has been a wrestling fan for over thirty years and has seen over 50,000 wrestling matches. He has also been a wrestling reviewer since 2009 with over 5,000 full shows covered. You can find his work at kbwrestlingreviews.com, or check out his Amazon author page with 28 wrestling books. His latest book is the History Of In Your House.
Get the latest and greatest in professional wrestling news by signing up for our daily email newsletter. Just look below for "GET EXCLUSIVE UPDATES" to sign up. We are proud to offer our popular Wrestling Rumors app and encourage you to download it for an optimized user experience. It is available for Android and also on iOS. Thank you for reading!