It's going to the bigger stage. While it might not be taken as seriously as some other forms of entertainment, WWE is part of pop culture. It has been around for a very long time and is showing no signs of going anywhere. That makes it hard to ignore and that includes at something as big as the San Diego Comic-Con. WWE had a presence there, including a title match.
On Friday at the San Diego Comic-Con, 24/7 Champion R-Truth appeared on the stage for an interview and explained the concept of the title. During his appearance, Hurricane showed up and tried to take the title from him but ran off when a rollup only got two. Drake Maverick, dressed as a banana, tried to do the same but R-Truth managed to escape. You can see the whole incident in the video below.
That's some big time exposure. Check out the Comic-Con shenanigans: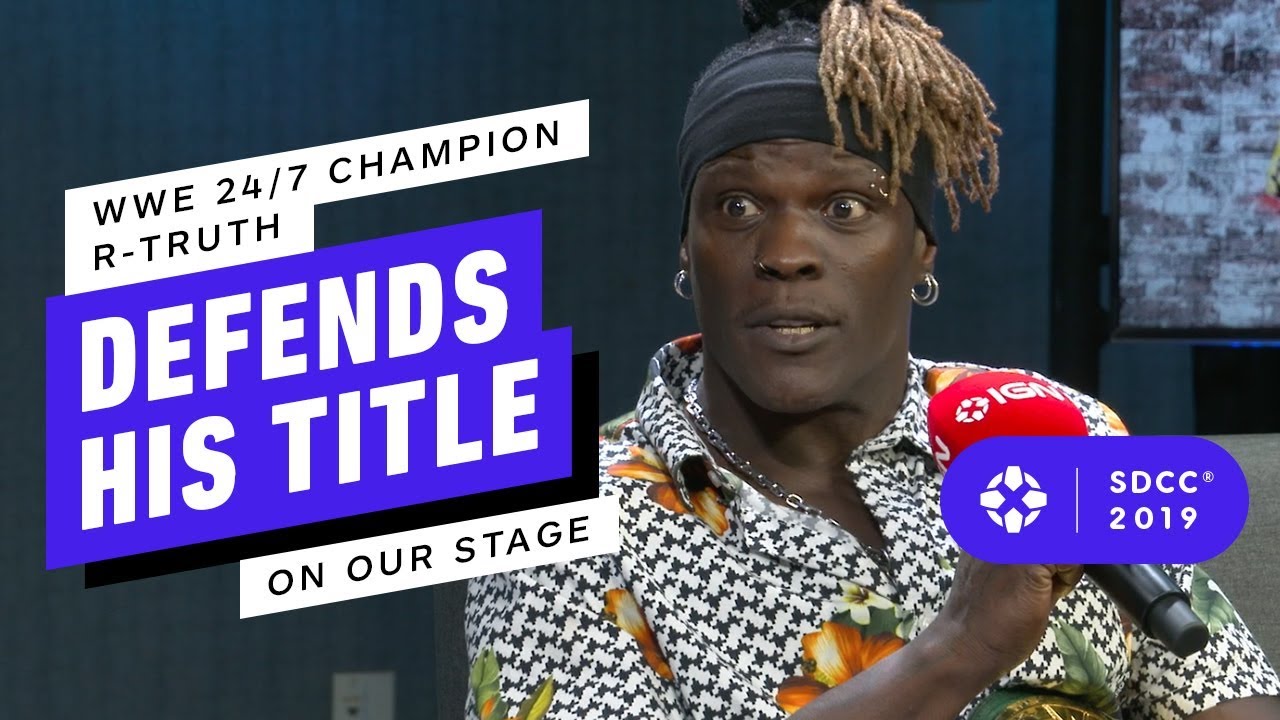 Opinion: I know it's still entertaining, but would it be asking too much to get some more people involved in this story? R-Truth and Maverick are hilarious together but the act can only go on for so long. The legends at Raw Reunion would be a great place to start, even if it's only for a little while. Let someone from the mob of people chasing the title win it for a few weeks, just for some variety.
Do you like the 24/7 Title deal? Who else could be added to the mix? Let us know in the comments below.
Thomas Hall has been a wrestling fan for over thirty years and has seen over 50,000 wrestling matches. He has also been a wrestling reviewer since 2009 with over 5,000 full shows covered. You can find his work at kbwrestlingreviews.com, or check out his Amazon author page with 28 wrestling books. His latest book is the History Of In Your House.
Get the latest and greatest in professional wrestling news by signing up for our daily email newsletter. Just look below for "GET EXCLUSIVE UPDATES" to sign up. We are proud to offer our popular Wrestling Rumors app and encourage you to download it for an optimized user experience. It is available for Android and also on iOS. Thank you for reading!