That's….unique? One of the most entertaining things in wrestling is to see where WWE wrestlers came from. There are a lot of different paths to take to the biggest wrestling company in the world, with several of them toiling in the indies to get there and others coming up through the NXT ranks. That makes for some great stories, as well as the occasional odd ones.
NXT and 205 Live wrestler Oney Lorcan posted a Tweet to his account on Friday night, talking about being banned from WWE for live starting in 2011. Lorcan says that he was "out of control" backstage and was escorted out of the arena by police at Vince McMahon's orders. Fandango then got him out of the doghouse years later and is now wrestling on the WWE roster. Lorcan does not offer any more details, but does recommend asking Fandango for more on the story.
BACK IN 2011 I WAS OUT OF CONTROL AND VINCE MCMAHON BANNED ME FOR LIFE AND HAD ME ESCORTED OUT OF THE ARENA BY POLICE BUT THEN FANDANGO CALLED ME ON CHRISTMAS EVE IN 2015 AND SAYS TO ME HE SAYS THE BAN HAD BEEN LIFTED BABY ASK FANDANGO ABOUT IT

— ONEY LORCAN (@_StarDESTROYER) July 19, 2019
Well, he wrestles there now. Check out Lorcan's awesome anything goes match against Ariya Daivari from a few weeks back: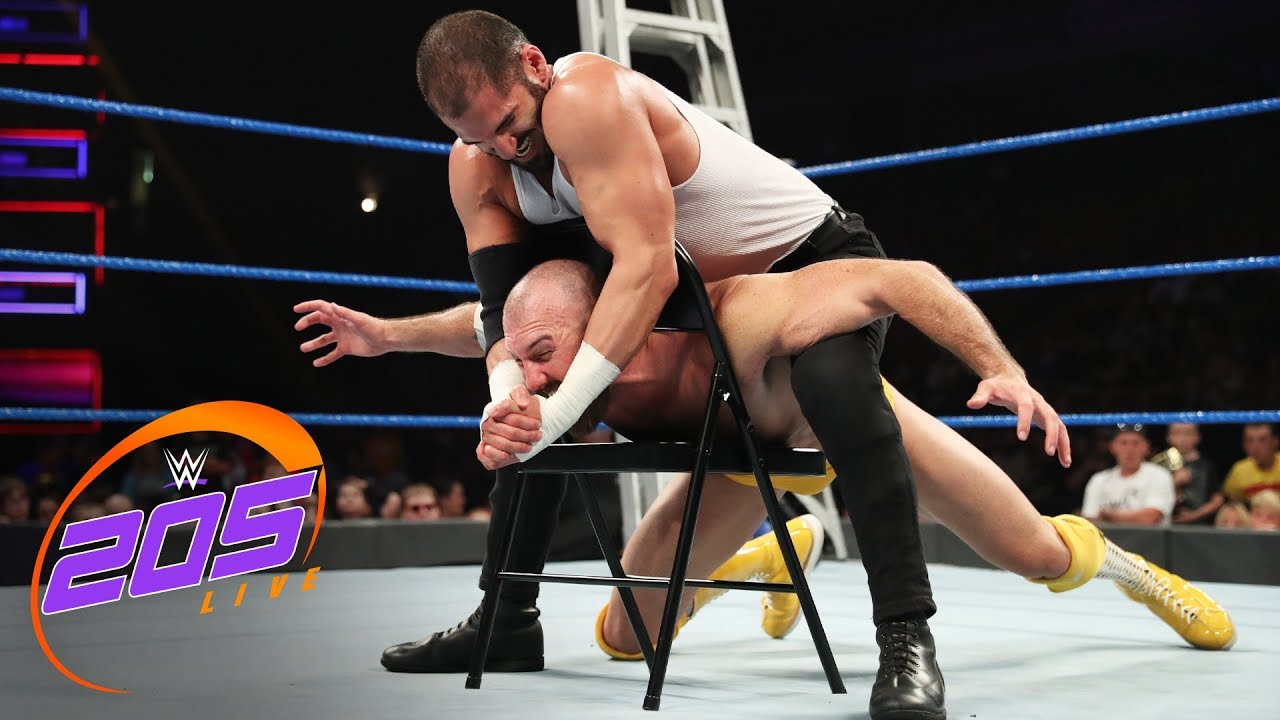 Opinion: I'm not sure what Lorcan did to get thrown out, but maybe it was talking in a voice that was a bit louder than it should have been, just like his Twitter style (he does it in every Tweet). Lorcan may never become a top star, but he's someone who can show up and be a good hand on the roster, which is always something you can use. Just tone down the caps on Twitter.
Has Lorcan impressed you? Is he better on his own or with Danny Burch? Let us know in the comments below.
Thomas Hall has been a wrestling fan for over thirty years and has seen over 50,000 wrestling matches. He has also been a wrestling reviewer since 2009 with over 5,000 full shows covered. You can find his work at kbwrestlingreviews.com, or check out his Amazon author page with 28 wrestling books. His latest book is the History Of In Your House.
Get the latest and greatest in professional wrestling news by signing up for our daily email newsletter. Just look below for "GET EXCLUSIVE UPDATES" to sign up. We are proud to offer our popular Wrestling Rumors app and encourage you to download it for an optimized user experience. It is available for Android and also on iOS. Thank you for reading!