That's not good. Earlier this year, Alicia Fox performing under the influence of alcohol at a live event cost longtime WWE producer Arn Anderson his job. While Anderson was fired, Fox stuck around, though she seems to have retired from in-ring competition, being billed as a legend at Raw Reunion. However, the problems with Fox seems to be sticking around, this time in a bad way.
According to Casey Michael of Squared Circle Sirens, Fox was sent home from Summerslam weekend due to a drunk altercation with a fan. While the specifics of the incident are not clear, Fox was said to have either gotten in a fight with the fan or just yelled at them, causing someone to have to step in and break things up. At the moment, there is no word on what kind of punishment, if any, Fox will be facing.
Allegedly Alicia Fox was a drunk mess over the week. Trying to confirm what exactly went down. Very sad. Hope she gets the help she needs.

— Casey Michael (@ifyouseekcasey) August 13, 2019
Hearing she was sent home after an "incident".

— Casey Michael (@ifyouseekcasey) August 13, 2019
Something happened with a fan. Either a fight or just them yelling at one another and someone had to intervene in the situation.

— Casey Michael (@ifyouseekcasey) August 13, 2019
It's been a long time since Fox has been in a meaningful match. Check out her vs. Ronda Rousey from last year: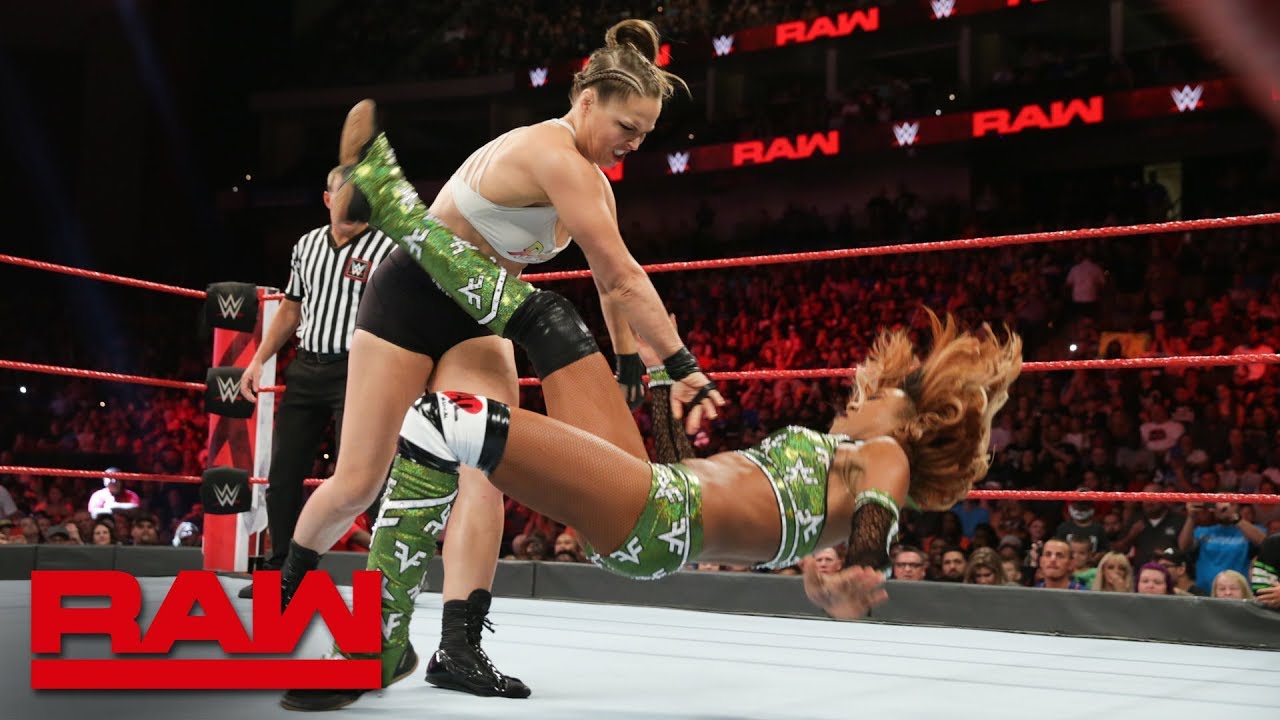 Opinion: What is there to say about this? It's becoming pretty clear that Fox has a problem with alcohol and needs some kind of help with it. However, that kind of help isn't going to work until she wants to get some help in the first place. At the moment though, she doesn't need to be on the road with WWE if things like this keep happening. They aren't going to fire her, but something clearly needs to change.
What should happen to Fox? How long will WWE keep her around? Let us know in the comments below.
Thomas Hall has been a wrestling fan for over thirty years and has seen over 50,000 wrestling matches. He has also been a wrestling reviewer since 2009 with over 5,000 full shows covered. You can find his work at kbwrestlingreviews.com, or check out his Amazon author page with 28 wrestling books. His latest book is the History Of In Your House.
Get the latest and greatest in professional wrestling news by signing up for our daily email newsletter. Just look below for "GET EXCLUSIVE UPDATES" to sign up. We are proud to offer our popular Wrestling Rumors app and encourage you to download it for an optimized user experience. It is available for Android and also on iOS. Thank you for reading!