That's a shot across the ring ropes. The biggest story of the wrestling year has of course been the rise of AEW, which has turned WWE's complete wrestling monopoly into something a bit more competitive. That is the kind of thing that makes the wrestling world more interesting and it is a good thing that AEW has shaken things up a bit. At the same time though, there are other companies that have been around a lot longer than AEW and have a history of their own. Some of the wrestlers outside of WWE and AEW have a bit of a voice too and one of them does not seem to think much of the new promotion in town.
Earlier this week, Impact Wrestling star Rob Van Dam responded to a fan on Twitter who said Van Dam should go over to AEW instead of sticking around Impact Wrestling. Van Dam did not take kindly to the suggestion, telling the fan that he should stop telling Van Dam what to do. He also asked why he would accept a downgrade to move over to AEW. Van Dam has been back with Impact Wrestling since February, though he did make a cameo on Monday Night Raw Reunion on July 22.
You should quit telling me what I should do. Especially suggesting a down grade like that. https://t.co/lQJIndWSEH

— Rob Van Dam (@TherealRVD) October 30, 2019
Van Dam has been back for a bit. Check out some of his good stuff from this Impact Wrestling run:
Opinion: This is one of those times where you never can say never, though Van Dam is getting up there in age (he will be forty nine years old in December) and probably won't have many more chances to go over to AEW. Then again, maybe he doesn't want the pressure that would come from being on the show. Impact Wrestling is a lot more laid back and that would seem to be something Van Dam would be interested in. Van Dam has been around for well over twenty years now and has wrestled everywhere, so how much does he really need to be in AEW?
Do you want Van Dam in AEW? Does he need to go there? Let us know in the comments below.
And he's not done yet. Check out Van Dam's return to WWE while still part of Impact Wrestling: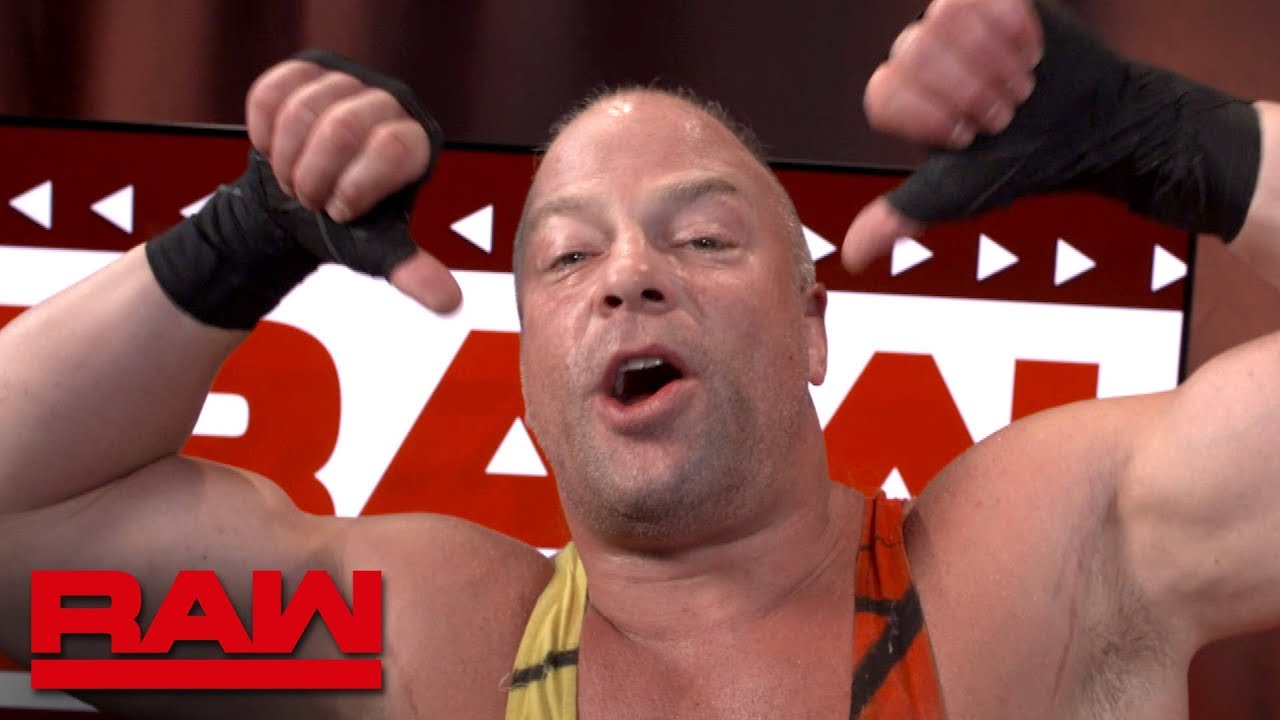 Thomas Hall has been a wrestling fan for over thirty years and has seen over 50,000 wrestling matches. He has also been a wrestling reviewer since 2009 with over 5,000 full shows covered. You can find his work at kbwrestlingreviews.com, or check out his- Amazon author page with 30 wrestling books. His latest book is KB's Complete 2004 Monday Night Raw Reviews.
Get the latest and greatest in professional wrestling news by signing up for our daily email newsletter. Just look below for "GET EXCLUSIVE UPDATES" to sign up. We are proud to offer our popular Wrestling Rumors app and encourage you to download it for an optimized user experience. It is available for Android and also on iOS. Thank you for reading!